With Labour now 18% behind in the polls on levels last seen at the height of Thatcherism, it is perhaps worth taking a moment to reflect. In his valedictory speech to the Labour Party's 2006 conference, Tony told Gordon what to do if he was having trouble defeating Dave's Tories.
Gordon should heed the advice…
Her website is also currently
announcing her defection
to the Conservatives. Guido thought it was a spoof site at first. In fact it appears she has been taking online security lessons from
Grant Shapps
. Her real website appears to have been
"improved"
overnight.
Nice touch thanking Guido for knocking Hain out of the race…
This is the
spoof site
. They seem to be remarkably well informed about the hack of the real site.
Maybe they swapped Harriet
some chocolate for her password
…
UPDATE 09.05 : Guido called Harman's parliamentary office for a comment. No answer. Well they do keep public sector hours so perhaps someone will get back to Guido before lunch. Meantime you can leave a comment, and many of you have already…
UPDATE 09.10 : The hacker has contacted Guido to tell him that the passwords have been changed. Harman is now locked out of her own website.
"I will not allow house prices to get out of control and put at risk the sustainability of the recovery."
Gordon Brown, 1997 Budget Statement.
Gordon repeatedly tells us that Britain will weather the global financial turbulence better than America. The Bank of England
projects
that over a million homeowners could face negative equity in the widely expected property market downturn. The data above shows that British homeowners are more indebted than even Americans…
The National Association of Estate Agents reports that house sales and mortgage approvals have halved. First time buyers are an increasing rarity, below the asking price deals more common, properties are taking longer to sell and the number of buyers on agents books is down by a third. And Gordon still condemns the Tories for proposing to effectively remove first time buyers from paying stamp duty…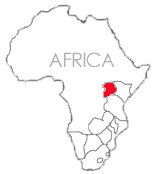 CCHQ sends a press release:
Shadow Foreign Secretary William Hague, has today called on David Miliband to take urgent action with regard to the Chinese ship, currently heading to Uganda carrying arms bound for Zimbabwe.
Guido suggests the Shadow Foreign Secretary need not lose any sleep over Chinese ships heading to Uganda. Just a hunch…
What was it he said about Gordon? Quentin Davies accused him of
"unreliability and an apparent lack of any clear convictions"
. Oh no, it was Dave he accused of that, before he joined the ditherering, U-turning party. Gordon was
"a leader I have always greatly admired, who I believe is entirely straightforward, and who has a towering record, and a clear vision for the future of our country which I fully share."
Shared clear vision?
You didn't see the political disaster that he is coming, did you Quentin?
Gordon Brown was quoted in the
Telegraph
saying that he spends
"every day that I wake up"
trying to keep the economy on track. Does he not wake
every
day?
Are there days where things are just too bad to
[…]
At PMQs Dave called Gordon
"a loser not a leader"
. The hastily cobbled together deal placated Frank Field this morning and he withdrew his amendment. Apparently the sticking plaster for the lower paid will be backdated and will include
[…]
He has just told Brillo on the
Daily Politics
that he would rather support McCain against Hillary Clinton.
This puts him to the right of many Cameroons…
[…]
Perhaps they need another £50 billion…
[…]