Congratulations to Alastair Campbell on his prepping, Gordon came over surprisingly well with Piers. Very low bar for expectations mind you..
UPDATE :  Piers Morgan wrote in the Mail before tonight's broadcast that
Gordon Brown had finally agreed to sit down with me for an interview entirely about his personal life, with no political statements or policy debate permitted.  'What's your agenda, here?' he smiled nervously, when he arrived at the studio.  'To perform a miracle and make you sound human,' I smiled back.
Guido agrees with Fraser, it was the miracle of television…
Earlier last week Guido highlighted Lord Swarj Paul and promised he would be returning to the subject. Osborne was on Sky News this morning and was pushed over Lord Ashcroft's tax status. Osborne eventually retorted that Labour politicians were never questioned about Lord Paul.
Lord Paul provided some 20% of the funding for Gordon's leadership campaign and the billionaire has promised "that if there is an election and the money is wanted, whatever I can pay I will. I am a believer in Gordon Brown and his leadership..".  When Labour supporters discover how Lord Paul made his fortune they will be dismayed…
UPDATE : Guido has been needling that friend of the workers, Kevin Maguire, on this issue.*  Our Kev never misses a chance to have a go at Lord Ashcroft, yet has been silent about Lord Paul.   He has just tweeted that "Lab[our] shouldn't take his dosh".  Progress. Perhaps he has now had a look into Lord Paul himself…
*Before anyone asks, Guido has long said Ashcroft should come clean.  See here, here and here.
If you were not one of the 67,148 visitors viewing 360,088 pages over the last seven days, here are the seven most popular stories (in order of popularity) that you missed:
A whole load of left-wing campaigns are pushing the Tobin tax re-branded as the "Robin Hood Tax".  The only snag is that Robin Hood fought against taxation.
Hood targeted the wicked Sheriff of Nottingham and gave all a flat-rate tax-cut, he also had a taste in snazzy hat-wear to rival Guido's own.  Hood would surely be turning in his grave to know that his name was being taken in vain by those seeking to raise taxes, shame on them for they are the true heirs to the Sheriff of Nottingham.
They are advocating a global sheriff to tax us all…
Three books out now insinuate that Brown is bonkers; Rawnsley's, Watt's and the latest one from Lance Price. Guido has always maintained that he is in la-la-land. This excerpt from the transcript from his forthcoming television love-in with Piers Morgan illustrates Guido's point:
Piers Morgan: What's been the best present you weren't allowed to keep?

Prime Mentalist: Er, I think the different governments in the Middle East send huge presents. One actually, after a dinner, was a full pig that they actually sent, that had been roasted.
Which Middle Eastern muslim government would send a roasted pig to a foreign head of government?  If they did it would not just be a breach of protocol, it would be some helluva insult. Wouldn't be Israel either sending the roast pork.  Like a lot of his claims it will, Guido suspects, turn out to be a delusion.
Non-domiciled Lord Paul of Marylebone, donated over £355,000 to Labour and £45,000 directly into Gordon's 2007 leadership campaign. Despite his huge wealth he still found it appropriate to claim £38,000 from the taxpayers in Lord's accommodation expenses despite, by his […]
On Wednesday David Cameron gave a speech to a TED audience described by host Matthew Freud as "movers and shakers". That is Mathew Freud the lobbyist and son-in-law of Rupert Murdoch. Dave made a new pledge to publish not […]
Did we really need all this? All we really needed was total transparency down to the last penny.[…]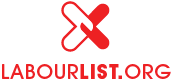 Alex Smith at LabourList was a bit slow in publishing his accounts – they came out long after they were promised – nevertheless totaling some thirty grand here they are:
Receipts as of November 8th, 2009 are as follows
Supporter […]