Like Guido, George Osborne basically thinks Brown is bonkers.  He has in the past described the Prime Mentalist as "autistic".  In Shadow Chancellor's speech during the debate on the budget he returned to the theme once again, calling Brown a "mad hatter":
I hear sneers and dismissal from Government Members about the IMF's figures, but I thought that the IMF was going to be the new early-warning system for the Prime Minister. In a stroke, the IMF destroyed the credibility of the premise on which the Budget and its borrowing figures had been built. The claim is that within just two years, the British economy is supposed to bounce from the deepest recession that it has known since the second world war to levels of economic growth and household consumption seen only at the height of the boom; we now know that, frankly, in the view of almost every independent forecaster, that is a complete fantasy. No wonder that one paper this morning described the whole thing as "Alistair in Wonderland". I guess that that leaves the Prime Minister as our mad hatter—and given the expression on the face of the Secretary of State for Energy and Climate Change, he is the white rabbit.
According to Matthew d'Ancona "the subtext "at least Dave is sane" will underpin most of what the Tories say until polling day." Good. No amount of talk as to the merits of quantitative easing, credit flows or the broken society will ignite passion, or hope to "seal the deal". Talk instead of the Prime Mentalist in Downing Street, who has now almost run out of people to blame, yet won't himself say sorry. Inflaming that popular anger with Gordon will "seal his repeal". 
Osborne is right to to tap into the popular contempt people feel for Gordon Brown.

Guido had loads of emails yesterday from people saying they couldn't sign the petition on the Downing Street website.  Many were greeted with this message:
ERROR
The requested URL could not be retrieved
---
While trying to retrieve the URL:
http://petitions.number10.gov.uk/please-go/
The following error was encountered:
Unable to forward this request at this time.
This request could not be forwarded to the origin server or to any parent caches. The most likely cause for this error is that:
The cache administrator does not allow this cache to make direct connections to origin servers, and
All configured parent caches are currently unreachable.
Guido contacted Tom Steinberg, the über geek in charge of the petition project, he confirmed that there was a problem yesterday. His technical explanantion was "something broke whilst being upgraded. Bloody computers, eh."
UPDATE : More people have now petitioned for Gordon to Go than voted for him in his constitutency.  If a couple of thousand more people sign the petition before midday, Dave will be able to tell the Prime Mentalist at PMQs that the most popular petition on his own website is the one wanting rid of him.  Hint to Dave's PMQs preparation team:  namecheck the petition at PMQs and it will go ballistic.  Worth it just to wind up Gordon into smashing a computer screen with a flying Nokia.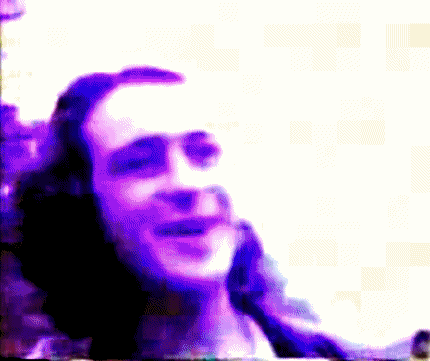 Alex, a co-conspirator, has run the pictures through some imaging software.
What do you think?
UPDATE : Guido has now spoken to Tamzin Lightwater, she said she had done her due diligence and showed Dave the pictures. He told her it wasn't him.  Guido asked had Dave ever been to a rave.  She didn't think so.  Well, if you can remember, you weren't really there….
Guido's co-conspirator with his eye on the Tory girls was at an event last night held by the Conservative Women's Organisation.  John Major told the ladies that last year he had put in a complaint to the Cabinet Secretary, Gus O'Donnell, about Damian McBride's activities. It was of course to no avail.
The truth is that Gus O'Donnell is seen by many senior Tories as an integral part of Team Brown.  They no longer have any respect for him as an impartial civil servant and he is unlikely to survive the coming regime change.
Ironic that he first came to prominence under John Major.
Guido suspects that President Asif Ali Zardari of Pakistan is no fool, he saw what happened to the Mexicans after their President, Felipe Calderon, shook hands with Jonah Brown.  He acted in Pakistan's national interest, cancelling a scheduled meeting with the Prime Mentalist.  What was the upside for Zardari in shaking hands with the manic, mincing madman?  Cancelling the meeting was his patriotic duty.
Last month innocent little President Felipe Calderon of Mexico led a full state visit to Britain.  He happily shook hands with Jonah, he dined with Jonah, he spent time with Jonah unknowing of the fearsome risks. Inevitably within a month the curse hit Mexico hard.   Plague has come in the form of Swine Flu, taking the lives of over a hundred Mexicans so far.
The prolonged proximity to the presbyterian pestilence has brought double tragedy for Calderon's people.  Already reeling from the swinish plague, Mexico has suffered an earthquake of magnitude 5.6 on the Richter scale.
"I'm scared," Sarai Luna Pajas, a 22-year-old Mexico City resident, told the Associated Press news agency.  "We Mexicans are not used to living with so much fear, but all that is happening – the economic crisis, the illnesses and now this – it feels like the Apocalypse." Pity the undeserving victims of the accursed, one-eyed son of the manse…
Michael, a co-conspirator, writes:
Seen at 2.15 p.m. today, on the Holloway Road near Highbury Corner, a shuffling near derelict figure in dirty scuffed jeans, run-down trainers and raggedy-arsed donkey jacket.

A double-take. Yup, that rheumey, red-faced pallor.  It is indeed Damian McBride.

"Guido sends his regards," I yell.  No response.  He looked ruined.
Ratted more like.  Do continue to send sightings…
Further to Guido's story about the BACP Crisis Meeting Over Draper, the psychotherapist's professional body has confirmed that the
BACP has received a number of queries regarding Derek Draper to which we are responding. Any complaints received will be
[…]
This has been building up for a few weeks and now Guido is getting calls from Dead Tree Press diarists, it is probably time to bring it out into the open.  Is this a picture of a long-haired 22 year-old […]
Flicking through the Budget Red Book (as one does) Guido's eye alights on page 131. The Department for Environment, Food and Rural Affairs (Defra) is cutting £44 million from "animal disease surveillance through a more risk-based approach to monitoring and […]
For those who missed this on Friday evening, here is a reminder.  There is a petition on the PM's official website calling for him to resign.
It was in the hundreds when Guido first highlighted it, it got into the […]