Arena Flowers wins for their outstanding effort at shoehorning Rev Flowers into a promotional offer. Promo code "crystalmethodist"…
Rev Flowers has been nicked as Labour's Co-op embarrassment makes the front pages once again this morning. By far Guido's favourite story of the day however is this little gem found by the Sun, who have got hold of Facebook messages written by Flowers in which he lusts over a certain party loving Labour frontbencher:
Thank god he didn't favourite anything on Twitter…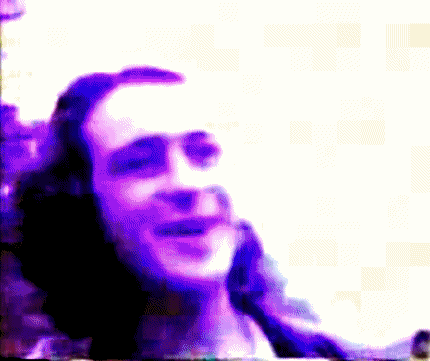 It was all banter, mate.
Cameron declared that he was only joking when he accused Michael Meacher of being on mind altering substances. Something the PM and Chancellor would know all about.
Dave admitted he smoked pot and has never denied taking cocaine, even when he was asked whether he took it after he was elected. When asked by Alex Thomson of Channel Four News, all he confirmed was he hadn't snorted since 2001:
AT: "If you were asked have you ever taken class A drugs as an MP, would you answer that question?"

DC: "I have always said that lawmakers cannot be lawbreakers. All I have said about my past, though, is that what is private in the past should remain private."

AT: "If I asked you if you'd snorted cocaine as an MP, you'd therefore say No, wouldn't you?"

DC: "That's right, but please, I mean, I think we've dealt with this issue…"

AT: "So that's 'No'?"

DC: "I've absolutely answered your question."

AT: "Say No."

DC: "I've just said No."

AT: "Thank you. Right. We can move on."
That's a rather extended "normal university experience". 
A note for slanderers, libellers, satirists, drunks, angry and bitter critics, parties with an urgent need for anti-social expression.
The Draft Defamation Bill was in committee last night, with regard to website operators.
The Government aren't seeking to make website operators liable for comments posted under on-line articles.
That's good for Guido, or we'd be in jail by now. There's no telling where some of you would be.
However, readers wanting to complain will be able to make representations, and the offending comments can be taken down without penalty by the operator.
Or the operator may choose to contact the poster and ask him or her to take them down. The poster may decide to stand by those comments and the matter would go through the courts in the usual way.
The website owner, as a distributor, would not be liable, as long as the processes, the procedures, the regulatory catechisms are adhered to.
Not much news here, then. And that's good news.
But is that the result of climate change? Evan Davies will let us know in due course.
Labour have this afternoon suspended coke-snorting Rev Flowers from the party.
Since they are taking such a tough line, Guido wonders if there is a precedent for such action against known cocaine users?
See also: 
The crystal meth-smoking banking boss and Balls ally claimed:
'…a Labour MP had passed him in the corridors and said, "Have you got a touch of the old Colombian flu?"'
Can anyone sniff out who is the alert Labour MP who was clearly on the ball?
You had to wonder what they were smoking over at the Co-op, and now you know. It was crystal meth…
Ed Balls did not have a very good weekend either. Not only was he publicly described as a "nightmare" by Team Miliband (albeit accidentally), the Shadow Chancellor would have been sweating about the Co-op story. Doing all that gear after his Select Committee appearance was not the only bad life choice that Rev Flowers has made recently. As the Telegraph reported at the beginning of the month:
"Rev Flowers confirmed he had been involved in authorising the payment of £100,000 to Mr Balls and his Parliamentary office, though he said the money had come from the Co-op Group and not the Co-op Bank as the lender was "politically neutral"."
What was it that first attracted this coke snorting, meth buying, fiscally incompetent cluster of a banking boss to Ed Balls? And lets not forget that Labour owe the Co-op millions. You have to have a heart of stone not to laugh.
Mail on Sunday scoop in full here. You had to wonder what they were smoking at the Co-Op, and now we know…
One more.
Eventually Osborne's friendship with Natalie Rowe comes to an end, with her claiming she met his then fiancée:
My pregnancy also changed the dynamics between me and my three musketeers. George became quite caring towards me. It was
[…]
More from Natalie Rowe's book. Here is what she alleges the Chancellor's set were up to in the early 90s:
"All the boys had the hots for coke fiend Peggy, she was so much fun and up for anything, even
[…]
According to Natalie Rowe's memoirs, George Osborne used to be quite the dancer:
"The three musketeers were proper little ravers and loved to go clubbing. When George got tipsy, he lost his reserve and wanted to dance (I have
[…]
The Chancellor is only commenting through his lawyers – who dismiss Natalie Rowe as a dodgy witness – but the former hooker from that photo has her book out today. Guido will bring you some key extracts today, suitable […]