It's been an open secret that Charles Saatchi has been trying to put around the Nigella coke angle, but her lawyers have been stopping anyone from printing it. Now it's been said in court:
Saatchi's friends tell people that is why he was looking up her nose that day…
Image reconstruction.
UPDATE:
This explains so much:
We're making up a Labour smear story.
We're going for their most cherished example of mutual, collective endeavour. The Co-op. Ethical, modest, decent. Let's make it go bust through filthy capitalist greed. And let's get it taken over by US vulture funds who have the power to call in Labour's loans, but don't because they act more ethically than the previous management.
But you want more.
Okay, let's have the outgoing chairman of the ethical bank to be a most complete representative of the Labour movement – a Co-op member for years, a Methodist minister who could be your dad, who gives money to Labour from Co-op funds. How much?
Half a million! Why half a milion? It's a smear, make it a million!
Let's have him only being an amateur in banking with no qualifications except "a professional requirement to be charitable", and he gives a million to the party generally and also smaller donations to – who do we hate most? – Ed Balls.
Let's get this perfect Labour guy who looks like your dad to give, what's a really large private sum, fifty thousand pounds to Ed Balls' office. Perfect.
But you want to have him personally corrupt? Is that really necessary? What, watching porn on his work computer as a Labour councillor? Okay, it's a Harriet Harman sort of crime but –
You want him to be contracting rent boys? The chairman of the Co-op bank hiring rent boys? I guess it's not imposs-
You want him to be doing DRUG DEALS? Now it's too much. What sort of drugs? CRYSTAL METH?
You want him to look like everyone's father, chair a Labour bank, give money to Labour shadow cabinet names, and be a rent-boy-seeking Labour councilor buying CRYSTAL METH in a car? It's too much.
Smear-wise it's beyond anything previously attempted.
More seriously, it will damage the whole smearing industry.
Arena Flowers wins for their outstanding effort at shoehorning Rev Flowers into a promotional offer. Promo code "crystalmethodist"…
Rev Flowers has been nicked as Labour's Co-op embarrassment makes the front pages once again this morning. By far Guido's favourite story of the day however is this little gem found by the Sun, who have got hold of Facebook messages written by Flowers in which he lusts over a certain party loving Labour frontbencher:
Thank god he didn't favourite anything on Twitter…
Considering the aggregate of recent events Stephen Brine enjoyed quite a range of options with which to open the Government batting at PMQs. He said: "The nightmare of my disbelief at the Opposition Leader's gay-porn male prostitute front bench million pounds for hard working mums and dads against Ed Miliband's Welfare party on amphetamines?"
The Prime Minister agreed that there were questions for Labour to answer, about who knew what when, why, whither and who in the Labour party had put the meth in Methodist.
"Edward Miliband!" the Speaker called in such an impartial way that a stress fracture broke out in his forehead.
Ed Miliband rose to speak for the children of Chipping Norton. They were having their Children's Centre closed. "Children's lives are being destroyed by the Conservative cost of living crisis," he said. "Heartbreak soldiers pride in British children with a fair wage, without VAT tax evading fraudsters pouring money into the Conservative party because their leader is a LOSER!"
The Prime Minister handled it with ease and some asperity. "What he doesn't say, because he's pathetic, is that now there'll be one fewer set of school gates where Labour donors can peddle crack cocaine!"
That played into Ed Miliband's line of attack: "I think we have established that the out of touch Prime Minister just doesn't understand that the price of crack cocaine now puts it totally beyond the reach of squeezed children who are being forced into coke banks by pay day Tories!"
George Osborne heckled: "Shove it up your forearm with a turkey baster, you sick, bent, rent boys!"
Visibly deflated, the Opposition leader concluded his attack with, "What he has shown today is that he has no answers!"
"I may not have answers," the Prime Minister laughed, "but you don't have any questions."
"Touché," all sides cried and repaired behind the Speaker's Chair where the crack pipes are kept.
Note. Reconstruction. Dialogue may not represent actual dialogue. Steve Coogan appeared as David Cameron and Johnny Vegas as Ed Balls. Ed Miliband was played by himself.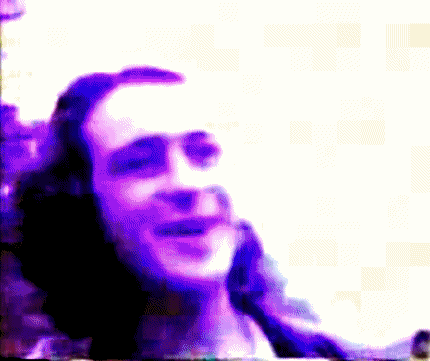 It was all banter, mate.
Cameron declared that he was only joking when he accused Michael Meacher of being on mind altering substances. Something the PM and Chancellor would know all about.
Dave admitted he smoked pot and has never denied taking cocaine, even when he was asked whether he took it after he was elected. When asked by Alex Thomson of Channel Four News, all he confirmed was he hadn't snorted since 2001:
AT: "If you were asked have you ever taken class A drugs as an MP, would you answer that question?"

DC: "I have always said that lawmakers cannot be lawbreakers. All I have said about my past, though, is that what is private in the past should remain private."

AT: "If I asked you if you'd snorted cocaine as an MP, you'd therefore say No, wouldn't you?"

DC: "That's right, but please, I mean, I think we've dealt with this issue…"

AT: "So that's 'No'?"

DC: "I've absolutely answered your question."

AT: "Say No."

DC: "I've just said No."

AT: "Thank you. Right. We can move on."
That's a rather extended "normal university experience". 
Labour have this afternoon suspended coke-snorting Rev Flowers from the party.
Since they are taking such a tough line, Guido wonders if there is a precedent for such action against known cocaine users?
See also: 
[…]
The crystal meth-smoking banking boss and Balls ally claimed:
'…a Labour MP had passed him in the corridors and said, "Have you got a touch of the old Colombian flu?"'
Can anyone sniff out who is the alert Labour […]
You had to wonder what they were smoking over at the Co-op, and now you know. It was crystal meth…
Ed Balls did not have a very good weekend either. Not only was he publicly described as a "nightmare" by […]
Mail on Sunday scoop in full here. You had to wonder what they were smoking at the Co-Op, and now we know…[…]