Uploaded to the Tory website.
Ooooh, what a surprise, the troughing Wintertons don't appear to have put in their return…
Guido isn't very good at 'green' issues. Dave on the other hand is a bit of an expert. So is it greener to take a helicopter to Haltemprice and Howden rather than a train? PMQs ended yesterday at 12.30, leaving plenty of time to catch a direct train leaving Kings Cross at 13.33. Yet Dave and a couple of CCHQ lackies instead took a chopper to East Yorks to see Basher Davis yesterday. So Battersea to Howden, then Howden to Selby (12 miles).
Guido's spy in the sky lost track of him at this point.
The chopper in question was G-ELTE (pictured). Dave apparently went to stay with his father-in-law for the night. Plenty of room to land a chopper on the estate…
CCHQ have released a very entertaining
annual report
to coincide with Gordon's first anniversary as PM next week. Some of it will be very familiar to fans of the
"Twat Watch"
and the
"Jonah Brown"
memes from this blog as well as Fraser Nelson's
"Brownies"
* meme from the
Spectator
.
It is sort of a "worst of Gordon" annual compilation.
This is undoubtedly the work of Andy Coulson, when he moved in to CCHQ in May 2007 Guido welcomed it, predicting he would "bowl bodyline. Coulson is a player, not a gentlemen, he could be their Larwood, they have far too many Jardines already."
Guido suspects this will signal a much needed change in the tone of Tory propaganda. Trying, as Osborne recently did, to frame Gordon Brown as a leftie won't work. The approach to Gordon has to chime in with the truth that people instinctively sense. He is an unpleasant, difficult to work with, psychologically flawed, malevolent, grudge-bearing control freak. These aspects of his character are even more of a negative than his tax and spend, big government, micro-managing policies. Going with this grain of truth will resonate popularly.
In January this year Guido advocated (Finishing the Project : Making 2008 Dangerous for Brown) this full-frontal personal assault on Brown because
policy detail was irrelevant, what mattered was character, because Gordon Brown is a deeply flawed personality. Those flaws inform his tactics and political outlook. To defeat Gordon Brown his opponents should focus on him personally, something that Steve Hilton and CCHQ (prior to the arrival of Andy Coulson) were reluctant to do. Now, with the election put off for two years, 2008 should be about irreversibly breaking Brown's reputation once and for all.
The Letwin / Gove / Willets policy based approach of 2006-07 was all very well for winning over columnists on the broadsheets, but the Coulson effect reaches the voters. Destroying the reputation of Gordon was easy once they tried – because he had a false reputation. Now the public knows him and his flaws they hate him, as the polls now show.
UPDATE : Labour are whinging that it is "character assassination".
*Brownies as in "he is telling a Brownie" are a form of words which is a statistical or legalistic misrepresentation of the truth involving selectivity or occasionally outright mendacity. It was Fraser Nelson who coined the phrase "Brownie". It was Andy Coulson who hired Fraser to write a column for the News of the Screws.
CCHQ admitting nanny worked for
two
years, not one, at taxpayers expense.
Other contradictions in the story coming out…
A few weeks ago Guido noticed that he was not receiving any press releases from CCHQ. Guido emailed asking if he was
persona non grata
. No reply. Oh well. Carry on as normal, it won't matter much if Guido doesn't know Peter Ainsworth's latest green thoughts or Andrew Mitchell's travel arrangements. That was until Guido missed an official comment from Dave on the MEPs, so Guido called the Tory press office, was assured that there had been some changes to the distribution list and keeping Guido in the dark was an error that would be rectified.
Another phone call emphasised that it was now fixed.
No press releases followed. Weeks go by. Is it a conspiracy of silence, has Caroline Spelman exacted revenge? Is it a competence issue? This kind of thing never happens to Iain Dale…
UPDATE : Tim Montgomerie of ConservativeHome says he has been cut out as well. We're not talking about the guff sent to supporters, we're talking about the media releases. If it is deliberate, it is pretty short-sighted.
If Caroline Spelman does lose her job – noticeably Dave has not come out and given her fulsome support yet – who will succeed her as Tory Chairman? Speculation is rising.
The job is not what it was in the glory days of Parkinson and Tebbit. Ashcroft's team does process and the nitty gritty of the campaign machine in marginals, Osborne is charge of general election strategy. Betting is on Eric Pickles or Chris Grayling. Both popular with the activists, Pickles is adored and is basking in the post by-election glory. Grayling is fantastically good at taking the fight to Labour. He isn't afraid of Paxman and comes over well on the news shows. Spelman on the other hand has only registered with the public now and for the wrong reasons…
Post-lunch Guido peruses
Nadine's blog
to discover a picture of her comely researcher, one Jenny Dorries, and Nadine has this to say:
If Michael Crick or any other journalist would like to check it out she is working from my staff office, just be our guest. Is there a better communication tool than a blog?
No of course not, so Guido calls Nadine's office; "Is Jenny there?" "No she has just popped out" comes the reply. Guido leaves his number for her to call back. Seconds pass… ring, ring. A lioness roars down the line in tones that remind Guido of Mrs Fawkes. Nadine is not impressed. Guido protests that she did invite calls. She also complains about the blog's coverage of Caroline Spelman. Guido points out she never called about Guido's coverage of Beckett's pergola or Follet's window cleaning at our expense. We agree to differ.
Elsewhere on her blog Nadine laments

"The frenzied attack against Conservative MPs and MEPs, orchestrated by and emanating from the left wing BBC and press has equalled that of an animal in its death throes. The more terminal the position looks for Labour, the more desperate the BBC and left wing press become. The incoming Conservative government has many big dragons to slay, the BBC has to be the biggest."
Yes, Guido and those horrible left-wingers at Open Europe must be desperately trying to prop up the Labour Party. Guido wonders aloud to Nadine whether, just maybe, Spelman's troubles might come from another direction, after all, the Whip's office knew of her misdemeanor, perhaps others in CCHQ knew as well? Some of those Tory MEPs she was threatening have been around a while, they are not entirely without friends – people do gossip – black books are kept. Maybe they also knew Michael Crick's phone number? Isn't it more likely to be Blue-on-Blue shooting than originating from the BBC's red dragons? Nadine went quiet for a moment… briefly.
Guido has bad news for Tory MEPs caught fiddling their expenses, he is reliably informed that Cameron is inclined to take a tough line on them – including sacking as official candidates – a move that will be hugely popular with grassroots Tories.
Such is the strength of feeling in the Conservative Party that outraged Tory councillors and activists in Giles Chichester's own constituency plan to go public with their disgust if he goes unpunished. There is unlikely to be much mercy shown to troughing MEPs from Tory MPs in Westminster who resent the luxurious gravy train of their continental counterparts. In CCHQ Andy Coulson "wants a bloodbath" in Brussels…
Image courtesy of The Lakelander
It is all very well CCHQ's spinmeister, Steve Hilton, following his partner, Google's spinmeister Rachel Whetstone, off to California – he can time shift his remote control of the Tories whilst waiting for Rachel's stock options to vest. The much
[…]
The Tories say that they sought clarification of the rules only to discover that their interpretation was incorrect. That is a patently disingenuous explanation. Osborne's office was found by the
Mail on Sunday
to have had half-a-million of support from
[…]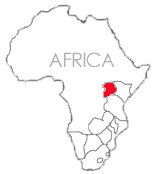 CCHQ sends a press release:
Shadow Foreign Secretary William Hague, has today called on David Miliband to take urgent action with regard to the Chinese ship, currently heading to Uganda carrying arms bound for Zimbabwe.
Guido suggests the Shadow Foreign
[…]