It is all very well CCHQ's spinmeister, Steve Hilton, following his partner, Google's spinmeister Rachel Whetstone, off to California – he can time shift his remote control of the Tories whilst waiting for Rachel's stock options to vest. The much more important question
:

Who is Guido going to call now if the blogger software plays up?
The Tories say that they sought clarification of the rules only to discover that their interpretation was incorrect. That is a patently disingenuous explanation. Osborne's office was found by the
Mail on Sunday
to have had half-a-million of support from donors channelled quietly via CCHQ. Osborne's office nervously sought clarification of the rules only after the Abrahams proxy donor scandal. The authorities gave them
muddled advice
which got them off a sticky wicket. In reality anyone honest in politics knows the rules are there to provide transparency, if you are acting opaquely you know it is wrong even if it is legal.
The public want to know who is paying so we can judge if policy or favours are being bought.
It turns out that the Tory frontbench is awash with covert cash from vested interests. Mortgage brokers funding the office of the Housing Shadow is pertinent. Cameron gave a high ground speech promising transparency and openness only two months ago. Well get on with it. If this is the finest democracy that money can buy, we want to know at least who is doing the paying. No more shadowy cash, if public money is paying we want receipts for every last single penny.
"Follow the money" is the basic rule of politics, where does the private money come from, where does the public money go? Not hard to understand is it? If donors don't like publicity, don't donate…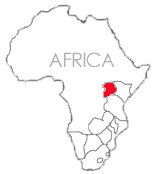 CCHQ sends a press release:
Shadow Foreign Secretary William Hague, has today called on David Miliband to take urgent action with regard to the Chinese ship, currently heading to Uganda carrying arms bound for Zimbabwe.
Guido suggests the Shadow Foreign Secretary need not lose any sleep over Chinese ships heading to Uganda. Just a hunch…
This is pretty addictive –
a role playing game.
Once you master the keyboard skills you (as Jack Straw) can head butt, kick, punch, round house, upper cut, right hook, elbow on jump on Ed Balls.
The parliamentary web-servers are overloaded with players this morning…
This game has been produced by Her Majesty's Official Opposition. The Guidoisation of democracy continues…

Kevin Maguire's made up story, Kirkup's speculation, Sam Coates' blog. Doh!
CCHQ are having their Christmas party tonight. Somebody is worried that the boys and girls will get out of hand.
Surely not, this isn't the Bullingdon Club after all…
Dear All,

HR have just had a word with me regarding the CCHQ duty of care and tonight's party.

In essence this means each Department nominating someone to 'be sensible' and ensure that each of their people aren't found (a) drunk (b) abusing other members of staff and (c) that each person in their team gets off the premises safely.

Therefore please can I leave it to you all to nominate someone sensible within your teams to make sure that tonight goes smoothly?

Many thanks

Jennie Gorbutt │ Party Chairman's Office │CCHQ
The Human Resources party-pooper is Giles Inglis-Jones, who once tried to impose a gagging contract on all CCHQ staff. He is not popular at CCHQ nor, as you can see above, was the gagging contract successful.
Do feel free to email pictures of "sensible" drunken fun to Guido, photocopied bum prints are a must…
Gove does the intellectual attack muttering about a sad loss of idealism one minute, next minute CCHQ rolls out this poster to commemorate non-election day.
Coulson wouldn't have had a hand in this would he?
[…]
The Tories got all
Eeeed-up
with this video to the conference hall. What with Thatcher becoming (as exclusively
predicted here
) cool again and now the Tories leading a rave revival it is all giving Guido a warm nostalgic feeling.
[…]
To pick up a media pass for the Conservative conference in Blackpool they specify that you have to bring photo-ID. Your face is not good enough?
[…]
Nadine Dorries MP is having
problems getting a pass
for the Tory conference, her researcher has already been refused a pass on the grounds that his pass was taken in front of a tree.
Is CCHQ trying to tell the
[…]