Her website is also currently
announcing her defection
to the Conservatives. Guido thought it was a spoof site at first. In fact it appears she has been taking online security lessons from
Grant Shapps
. Her real website appears to have been
"improved"
overnight.
Nice touch thanking Guido for knocking Hain out of the race…
This is the
spoof site
. They seem to be remarkably well informed about the hack of the real site.
Maybe they swapped Harriet
some chocolate for her password
…
UPDATE 09.05 : Guido called Harman's parliamentary office for a comment. No answer. Well they do keep public sector hours so perhaps someone will get back to Guido before lunch. Meantime you can leave a comment, and many of you have already…
UPDATE 09.10 : The hacker has contacted Guido to tell him that the passwords have been changed. Harman is now locked out of her own website.
"I will not allow house prices to get out of control and put at risk the sustainability of the recovery."
Gordon Brown, 1997 Budget Statement.
Gordon repeatedly tells us that Britain will weather the global financial turbulence better than America. The Bank of England
projects
that over a million homeowners could face negative equity in the widely expected property market downturn. The data above shows that British homeowners are more indebted than even Americans…
The National Association of Estate Agents reports that house sales and mortgage approvals have halved. First time buyers are an increasing rarity, below the asking price deals more common, properties are taking longer to sell and the number of buyers on agents books is down by a third. And Gordon still condemns the Tories for proposing to effectively remove first time buyers from paying stamp duty…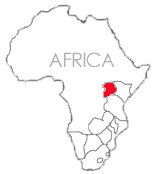 CCHQ sends a press release:
Shadow Foreign Secretary William Hague, has today called on David Miliband to take urgent action with regard to the Chinese ship, currently heading to Uganda carrying arms bound for Zimbabwe.
Guido suggests the Shadow Foreign Secretary need not lose any sleep over Chinese ships heading to Uganda. Just a hunch…
What was it he said about Gordon? Quentin Davies accused him of
"unreliability and an apparent lack of any clear convictions"
. Oh no, it was Dave he accused of that, before he joined the ditherering, U-turning party. Gordon was
"a leader I have always greatly admired, who I believe is entirely straightforward, and who has a towering record, and a clear vision for the future of our country which I fully share."
Shared clear vision?
You didn't see the political disaster that he is coming, did you Quentin?
Gordon Brown was quoted in the
Telegraph
saying that he spends
"every day that I wake up"
trying to keep the economy on track. Does he not wake
every
day?
Are there days where things are just too bad to get out of bed?
Last week he made two great Bushisms in his speech to the Scottish TUC:
"I remember the 1940s."

Gordon Brown was born in in 1951.

"The Government has done more for poverty over the past fifteen years"

Yes, beginning when John Major was in charge of the government.

He also told

Sky's

Adam Boulton last week that Britain had been

"diversifying into gold"

b

y selling Britain's gold reserves.

And it was the Tories fault anyway.

"Nelson Mandela was freed in our lunchtime."

Well, Prezza's lunchtime…

"Britain and China are both centres of invasion…."



At PMQs Dave called Gordon
"a loser not a leader"
. The hastily cobbled together deal placated Frank Field this morning and he withdrew his amendment. Apparently the sticking plaster for the lower paid will be backdated and will include
"changes to the winter fuel payment system, tax credits and the minimum wage in order to compensate those losing out from the ending of the 10p rate."
Nice and simple. Not.
Cast your mind back to last week's U.S. trip. On the flight to Washington Gordon
personally
briefed the Lobby on the usual off-the-record basis that
"No one will lose out."
He dismissed Lobby hacks claims that dozens of Labour MPs were set to rebel over the issue, saying:
"It is just one or two MPs asking questions."
The
Mail on Sunday
was not on the trip, so was not bound by Lobby terms, it accurately reported Gordon claiming
"You're wrong. No one will lose out. Come on . . . you guys have exaggerated it all."

When BBC political editor Nick Robinson insisted there was a sizeable Labour revolt, Mr Brown fired back*: "No it isn't. There are just one or two MPs asking questions."

When a journalist from a Labour-supporting paper insisted that the rebellion was far bigger, Mr Brown scowled: "Really? Really? That's what you say."

He was equally abrupt with ITN political editor Tom Bradby, who had asked him at the White House about the resignation threat by ministerial aide Angela Smith.

Mr Brown was forced to break off from his White House talks to beg Ms Smith not to resign. "You said a Minister was going to resign, but she didn't," Mr Brown told Mr Bradby.

Asked "What did Angela Smith say to you?" Mr Brown replied: "She just phoned me to say she wasn't resigning."

BBC Newsnight political editor Michael Crick asked sarcastically: "She phoned you up at the White House to tell you she wasn't resigning? Do all your Ministers do that?"

Another journalist put Mr Brown on the spot: "Do you acknowledge that there will be some losers from this tax change?"

The Prime Minister replied: "No. It's not as simple as that."
Such was the extraordinary nature of the exchanges with the assembled Lobby that the papers, even though bound by Lobby terms, were full of phrases hinting along the lines of
"PM Privately Furious"
the next day. Downing Street spin officials were horrified by the disastrous briefing. The PM appeared to be either in complete denial or out of touch with reality. He was also close to losing self-control and on the edge of throwing yet another tantrum. Gordon was convinced by officials he should give another personal briefing during the trip in an attempt to repair the damage done.
Clearly if you start talking transparent bollocks to the Lobby when you are off-the-record, you will inevitably get a bad press. The whole point of the Lobby and off-the-record briefings is that they are supposed to allow candid honesty in return for non-attribution. Gordon's psychological flaws and unwillingness to accept criticism make it impossible for him to accept that when he has made a mistake, and this was a huge mistake, he has to openly make amends. His usual bullying didn't work in this case – he has now made a humiliating U-turn – not an act of leadership.
*Nick Robinson has obliquely confirmed the Mail on Sunday's version of events. He blogs that "Gordon Brown had shouted down those who told him there were many many losers from his last Budget as Chancellor and those who told him he faced a real political crisis as a result." Guido suspects that Nick himself was, as reported, one of "those" shouted down.
UPDATE : U-turn letter (pdf) here.
He has just told Brillo on the
Daily Politics
that he would rather support McCain against Hillary Clinton.
This puts him to the right of many Cameroons…
[…]
Perhaps they need another £50 billion…
[…]
Britain is getting more and more like Zimbabwe every day, a leader afraid of elections, food prices soaring and now petrol prices jumping 25% in a week.
The Rix garage in Kirkcaldy has been charging an outrageous £1.45 a litre
[…]
Sky's
Jon Craig, who didn't join the Lobby to stand around in bars speculating idly, is playing
What If…
Gordon loses Monday's vote to double the 10p tax rate on low earners on Frank Field's rebel amendment?
What if Ken
[…]