As the government contemplates a law to criminalise
"reckless"
losses of data it is worth reflecting on the sophisticated data security employed by Harriet Harman to prevent
hacking of her blog
:
username : harriet
password : harman
The hacker also tells Guido that he used
"log-less multiple proxies"
– which are the internet equivalents of dead drops.
Apparently.

UPDATE Sunday :
Adam Boulton asked Harman on
Sky
if the story above was true (Adam, how could you doubt?) she sheepishly confirmed it to be the case.
Propeller-Head Wonk Watch:
Word reaches Guido that the
"Third Way"
think-tank Demos is not going to the party conferences.
They claim that the returns do not justify the costs. There have been consistent rumours that Demos has funding difficulties – which they deny. Frankly given how much taxpayer's money is diverted to Demos, Guido doubts they are on the verge of bankruptcy. Guido has heard that as much as a third of their income is from taxpayers rather than voluntary donations .
Demos has a problem in that it seems to be on an intellectual ramble with no clear direction. Which does not mean it doesn't come up with occasionally interesting ideas, just that it no longer has a cutting ideological edge. Financial backers can't be sure what they are getting for their money. So they understandably don't give.
Overnight something has happened. Not sure if it is technical failure, a hacker attack or just a glitch.
Everything is backed-up and will be restored in due course…

UPDATE :
It was a glitch. Thanks to Dizzy for the solution.
According to the
LA Times
the curse of Jonah Brown has struck the ratings of the (until now) most successful show on U.S. TV:
And the pace of the fall off may be quickening. Last week's performance show, featuring the songs of Mariah Carey, one of the most successful pop singers in history, was the lowest-rated Tuesday "Idol" in five years among TV's most important demographic, adults ages 18 to 49. The subsequent results show, in which country warbler Kristy Lee Cook got the hook, delivered "Idol's" worst Wednesday numbers among adults ages 18 to 34 since its first season back in summer 2002. Producers also saw depressed ratings for their "Idol Gives Back" charity extravaganza, which this year aired as a stand-alone show with no competition-related material.
Guido has warned before –
beware the one-eyed son of the manse, for he is accursed, and all he touches is cursed by him…
According to the
Tribune
(yes it is still going) Dianne Hayter and Labour HQ staff had been attempting to keep the meeting today
"as secret as possible".
Pitt-Watson has missed three officers' meetings and at least two business board meetings and has communicated only to confirm that he had not given notice to his present employer.
Feel free to email Guido the conclusion of the meeting…
With Labour now 18% behind in the polls on levels last seen at the height of Thatcherism, it is perhaps worth taking a moment to reflect. In his valedictory speech to the Labour Party's 2006 conference, Tony told Gordon what to do if he was having trouble defeating Dave's Tories.
Gordon should heed the advice…
Her website is also currently
announcing her defection
to the Conservatives. Guido thought it was a spoof site at first. In fact it appears she has been taking online security lessons from
Grant Shapps
. Her real
[…]
"I will not allow house prices to get out of control and put at risk the sustainability of the recovery."
Gordon Brown, 1997 Budget Statement.
Gordon repeatedly tells us that Britain will weather the global financial turbulence better than America.
[…]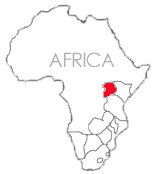 CCHQ sends a press release:
Shadow Foreign Secretary William Hague, has today called on David Miliband to take urgent action with regard to the Chinese ship, currently heading to Uganda carrying arms bound for Zimbabwe.
Guido suggests the Shadow Foreign
[…]