Did we really need all this? All we really needed was total transparency down to the last penny.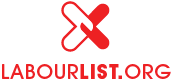 Alex Smith at LabourList was a bit slow in publishing his accounts – they came out long after they were promised – nevertheless totaling some thirty grand here they are:
Receipts as of November 8th, 2009 are as follows
Supporter Donations:
By PayPal (£550)
By Cheque (£25)
Advertising:
Unite (£10,000)
Message Space (varies)
Sponsorship:
BM Creative Management (£10,000)
Betterworld (£5,000)
Mike Craven (£3,000)
UPDATE : Unite the union is the parent company of the Labour Party so no surprise to see them on the donor list – good work by Charlie Whelan.  BM Creative Management is Paul O'Grady's management company which is owned by Labour Lord Waheed Alli.  Still digging into the other donors…
UPDATE II : Mike Craven was the Labour Party's chief of spin before he became a lobbyist. His clients include Monsanto and Big Pharma corporations.
In the run up to the pitched battle over social care at yesterday's PMQs, Labour councillors had firstly criticised the Government's policy and then mysteriously withdrew their names from the letter in very mysterious circumstances.  The Times reports:
"Iain Malcolm, of South Tyneside, was the only council leader to return calls from The Times, which approached all councils and individuals involved. He said the decision to remove his councillor's name was entirely his own after she had told him of the situation. He was unable to explain why his e-mail was identical in wording and style to other retractions."
He also failed to mention that he spins for controversial lobbying firm Sovereign Strategy and is David Miliband's election agent…

The iCampaign is really rolling, the Tories have been quick to respond to Labour's advertising campaign on Mumsnet  with one of their own and they are live-streaming an Osborne Q & A on Facebook right now.  The social media battle has commenced…
Housing Minister John Healey just shocked millions of Radio 5 listeners when he said on the Victoria Derbyshire show that "It can be the best thing for some people to be repossessed." A real Lamont moment.
If you fancy telling Healey how you feel about this, why not head over the the Number 10 live chat with the man himself starting about now….
UPDATE 12.12 : According the the Number 10 Webchat "John is on his way, but has been slightly delayed." He is presumably recovering from a Nokia blow to the head.
Last month a co-conspirator in Mandy's Department of Innovation, Business and Skills sent in a picture of this sign that was guiding mandarins to a training seminar on how to deal with tricky questions. Another co-conspirator put in an FOI request that has revealed the taxpayer coughed up to the tune of £24,985.36 to teach 44 Executive Officers, Higher Executive Officers and Senior Executive Officers how to avoid answering a straight question from the public through a days role-play.
Seems the department weren't quite up there with Mandy's forked tongue skills.
In times gone by honourable men when disgraced would enjoy a last brandy before reaching for their revolver.  Now "right honourable" men when disgraced become lobbyists.  Andrew MacKay was the "senior political parliamentary adviser to David Cameron" (according to a statement he made to the police).
Having with his MP wife Julie Kirkbride double-claimed for mortgage expenses for years he is lucky not to be facing charges.  He tried to spin his way out when he was caught but an enraged local Conservative Party membership ousted him acrimoniously.  So much for MacKay's crisis management spin skills.
On Monday Dave told us that about
"… the next big scandal waiting to happen. It's an issue that crosses party lines and has tainted our politics for too long, an issue that exposes the far-too-cosy relationship between politics, government, business and money.  I'm talking about lobbying – and we all know how it works. The lunches, the hospitality, the quiet word in your ear, the ex-ministers and ex-advisors for hire, helping big business find the right way to get its way… It arouses people's worst fears and suspicions about how our political system works, with money buying power, power fishing for money and a cosy club at the top making decisions in their own interest…  if we win the election, we will take a lead on this issue by making sure that ex-ministers are not allowed to use their contacts and knowledge – gained while being paid by the public to serve the public – for their own private gain.
Andrew MacKay is Cameron's ex-adviser, his dubious ethics are now a matter of public record.  Why wait until he is Prime Minister, Dave can demonstrate the truth of his words by signalling that MacKay is no longer part of the "cosy club at the top", that he will take a lead and not let MacKay use his contacts for his private gain.  MacKay should be shown the cold shoulder by the shadow cabinet.
Yesterday Labour launched an attack poster laying into Dave. Sadly as they have no cash they couldn't actually display it anywhere other than the internet. Something about it reminded Guido of an old friend's negative campaigning strategy. Back in the day Derek Draper set up a fake Twitter account called "David Camera-on". It was the normal inane lines but most intriguing was the people engaging with the account. It seems some key players, such as Sue MacMillan – Labour's online chief, Adam Dustagheer a No10/Labour HQ bod and Greg Jackson who works for Tangent Labs – the web company that do all of Labour's second-rate web stuff, were all in on it.  Funny how Draper's witty slogan ended up as an official campaign. Guido wonders what other pearls of Draper wisdom Labour will resort to employing as the campaign wears on…
With eye-watering audacity Elliot Morley has whined to his local paper that he has been treated unfairly, and most outrageously said he wants to keep his resettlement grant:
"I think withholding the resettlement goes against natural justice. In effect it
[…]
Clerk of the Parliaments Michael Pownall has given the Lords almost free reign to continue troughing after his meek and timid review into Peers who have broken expenses rules. Yesterday he cleared nine peers and referred just one for further […]
Some sense seems to be prevailing over the theft charged Labour MPs.   Labour say they have (belatedly) withdrawn the whip from them. About time…
Speaker Bercow has ordered that resettlement grants of up to £64,000 to the three MPs, who […]